Birthplace Of The Sun –  album 10 of the 12 album Planetary Grid Music Collection is out now. The 7 song album adds South Africa to Deya Dova's global music journey live location recording with the Earth, on the energy lines around the planet.
Fortunately Deya was able to travel and record all the music before the global travel restrictions began.
Each album of this unique music collection transports the listener to a different location on the Earth's energy lines. A musical and consciousness experience tracking a journey from the ancient deserts of Australia, the glacial waters of the Canadian Rockies, the great lakes and canyon lands of Turtle Island – to the temples of Guatemala and Mexico, the volcanic lands of Hawaii, the feathered serpents of Bali and the ancient stone circles of South Africa. Album 11 and 12 add two more locations to this planetary music travelogue – Earth energy lines in the South Pacific ocean and the islands of Northern Scotland!
"My intention with this music is to share the incredible healing resonance of Earth that is naturally amplified at these stunning locations."
The complete Music Collection, including all the videos, photo series, connection meditations, live calls and additional consciousness awareness material is available now inside the Deya Dova Bird Tribe members area.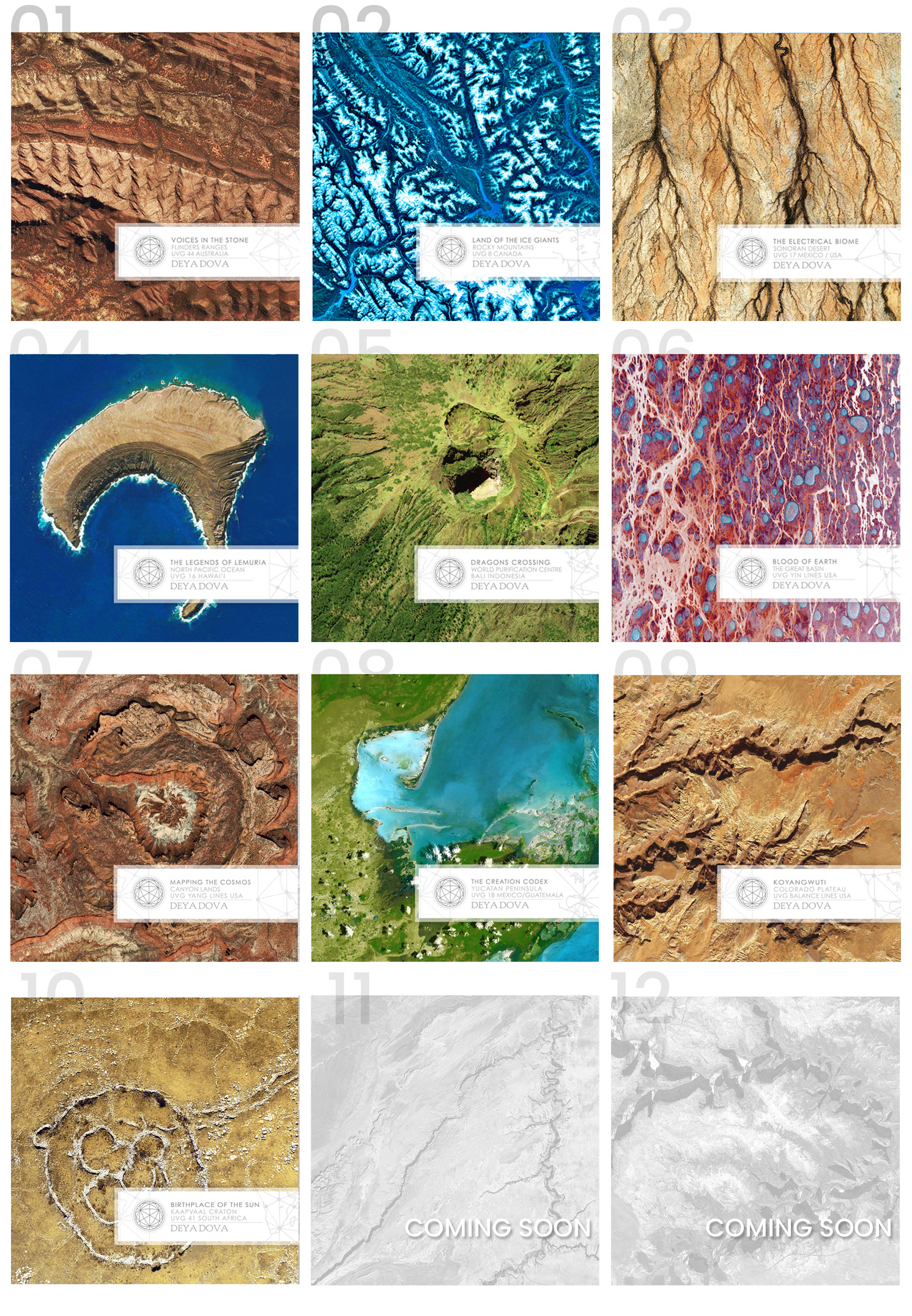 The Planetary Grid Music Collection contains over 60 songs in total, all recorded live on location in response to deep listening with the Earth – in honouring and reverence. Deya understands these songs to reflect the cymatics and sonic blueprints of the primordial environment. They are an artistic exploration of sound mapping with the voice, field recording in nature and connecting with the Earth's energetic system.
Each album includes video from the live recording process which, like the music, is spontaneously filmed in the moment of the music creation. These videos are on the Deya Dova youtube channel as well as exclusive VLOG videos being available inside the Bird Tribe Members Area.
The Planetary Grid Music is perfect for listening with eyes closed and allowing it to take you on a journey. To teleport you around the planet to the resonance of each of theses ancient places. The music is perfect for daily practice, meditations, creativity, relaxation, activation, centering, grounding connection.
The first 10 albums are available now with the final 2 albums, number 11 and 12 out in the coming months.