Announcing the brand new Bird Tribe Members Area, home to all the Deya Dova music and the Planetary Grid Music Journey experience.
A curated online members area to access and experience everything from the Deya Dova multiverse, including exclusive content not shared on social media or other public platforms.
"It has been such an incredible experience singing and recording with the Earth over the last 6 years, I knew we had to share it in a way that fully honours the energy and deeper information of  the journey. So we curated the Bird Tribe members area."
Inside the Bird Tribe is every Deya Dova release available for streaming and high quality download including all the videos from around the world, exclusive behind the scenes videos, access to exclusive Live Calls with Deya and Hamilton, energy line connection meditations, Deya's personal song notes and transmissions plus a wealth of additional information & wisdom sharing resources.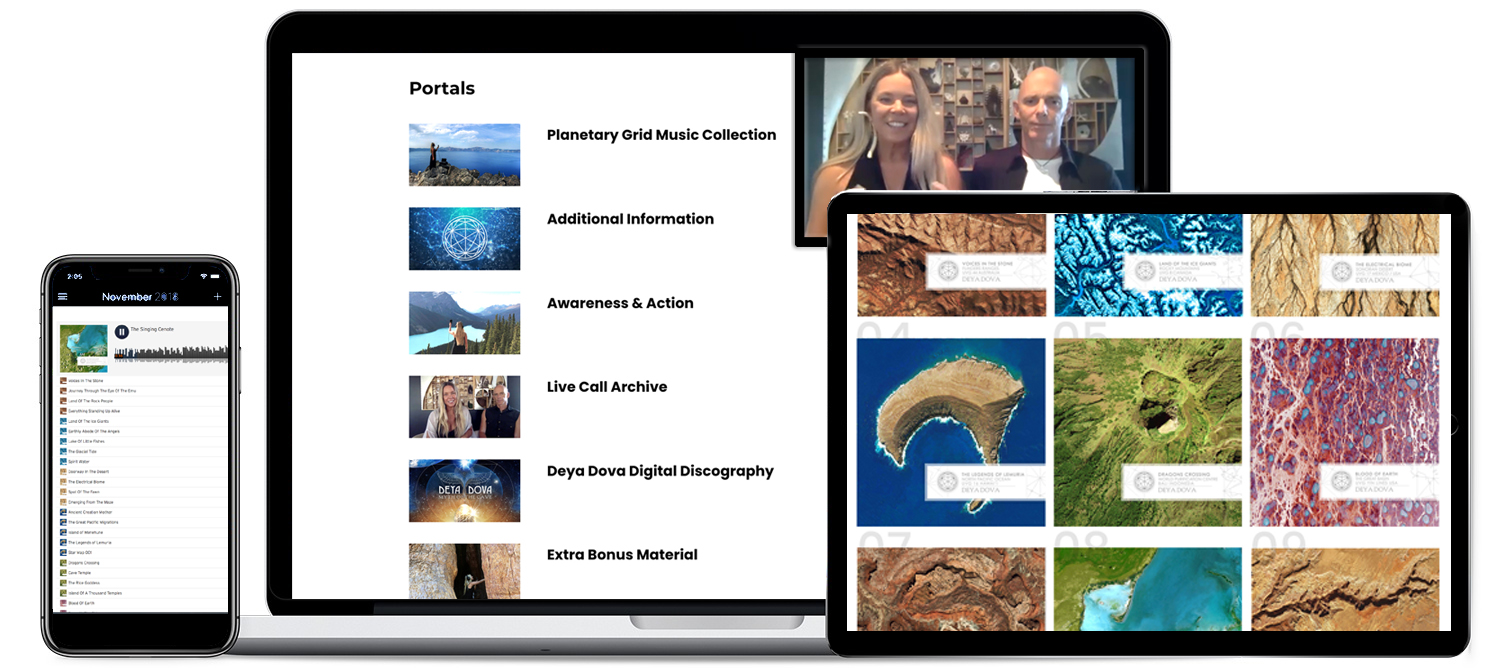 Inside each PORTAL section is a wellspring of music and exclusive content. So much more than just the music it shares all the stunning images & footage from across the planet together with curated additional bonus information and Deya's personal experiences and research from each Planetary Grid location.
Live Calls with Deya and Hamilton are archived in the Live Call Archive including Connection Meditations to energy centres across the planet. Inside the Deya Dova Discography portal is every single Deya Dova album, including all the lyrics and artwork, high quality downloads and streaming playlists. Also included is Earth Care awareness and action plus exclusive bonus content we don't share on other platforms.
A percentage of all funds are donated to organisations working to protect our sacred Earth and Waters.