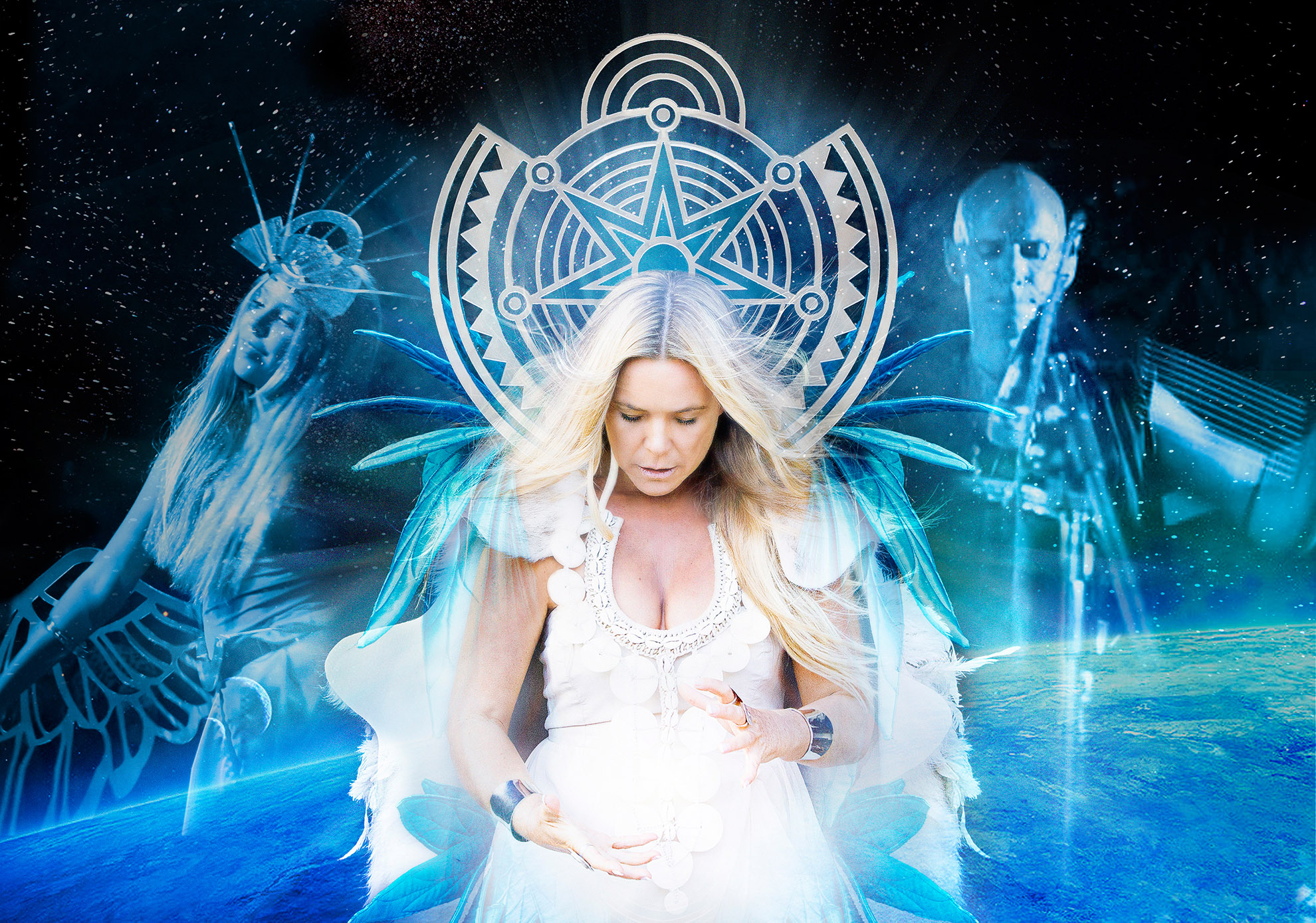 "Deya Dova blows us away with her opening song and immediately becomes one with the crowd. Her voice is totally out of this world. She is a live performance MUST."

CHICAGO MUSIC MAGAZINE
"An artist of the ancestral feminine psyche, singing and speaking to a heritage and a legacy that may appear lost, but lives in our bones, bodies, and earth."

THE EMBODIED WAY
"Exquisitely produced, reminiscent of The Knife or Bjork and yet completely, refreshingly, unique."

IN THE MIX
"Deya Dova's powerful presence is that of a sonic Priestess, elevating experiencers through the empowering realms of conscious dance and ancient songlines."

REALITY SANDWICH
Deya Dova is an international touring artist, mystic and visionary, on the front lines of the revolution of consciousness. Writing music as new myths, infusing sound with themes of hope and empowerment. Singing in new stories that assist in smashing through old paradigms of perception.
Co producing with husband, Hamilton Barnett, together they fuse ancient songlines with the futurism of Global Bass music. Blending the primal & divine frequencies of Deya's voice with organic beats and the sacred instrumentation of world infused sonic tapestries.
The totally captivating and highly visual live show has evolved as a collective ceremonial, unified field dance floor immersion. An ecstatic primal experience evoking the full range of human response. Journeying from ancient earth to the stars.
Four international tours have seen Deya Dova play festival stages such as Sonic Bloom, Symbiosis, Envision, Beloved, Wanderlust, Atmosphere, Luminate, Enchanted Forest, Bali Spirit and Earth Frequency to mention a few.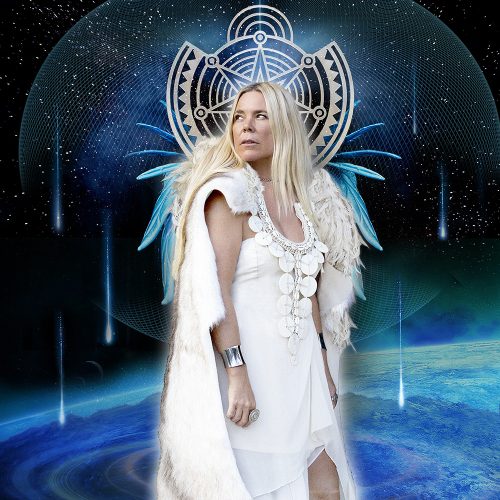 Deya Dova originates from the remote Nullarbor desert of South Australia. Born into the world in her intact water membrane, an auspicious sign of her innate connection between the worlds. She taught herself music sitting around fires under immense desert starscapes, singing straight from her soul.
Through her extensive travels and recording at on the Earth's energy lines, Deya Dova has become an extraordinary advocate for sacred activism and conscious awakening. Radiantly sharing an authentic message of ancient remembrance, reconnection to sentient earth, to the cosmos and to our divine origins.
Deya Dova has spoken and presented her extensive knowledge and experience of the planetary grid, the earth's energetic field, at festivals internationally. She has inspired 1000's of people around the world to deeply connect with our ancient origins and our symbiotic relationship to living, breathing earth.
Deya Dova's spirited music, ecstatic live performance experience and authentic message perfectly reflect the new consciousness and paradigm shifts happening globally.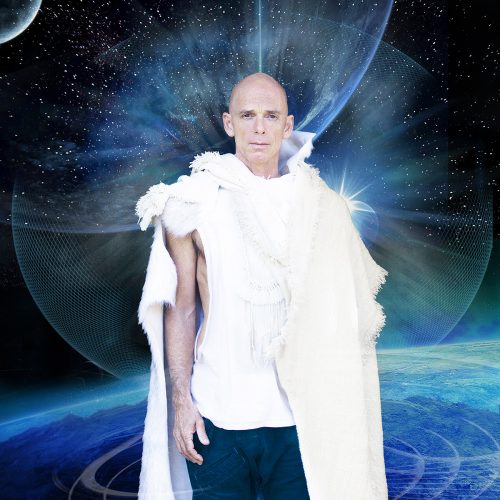 Co producer of the Deya Dova music, Hamilton carries a broad musical perspective centred around rhythm and embodiment. His musical journey started from studying tabla in India, Gamelon in Indonesia and drum set in his early years. His exploration of electronic music and sacred sounds began through leading ecstatic dance for many years. Maturing his taste in music that moves the Spirit. Hamilton remixes and Dj's under the side project of Dancing Tiger.
Deya and Hamilton have been married for 20 years and have 3 children together. Hamilton also facilitates movement journeys, shadow work and processes with the sacred masculine archetypes.
Deya designs & creates the costumery for the live performances & works in collaboration with a incredible host of international dancers & performers to present the full Deya Dova experience. Deya continues to collaborate with new performing artists to create an innovative & unique stage show.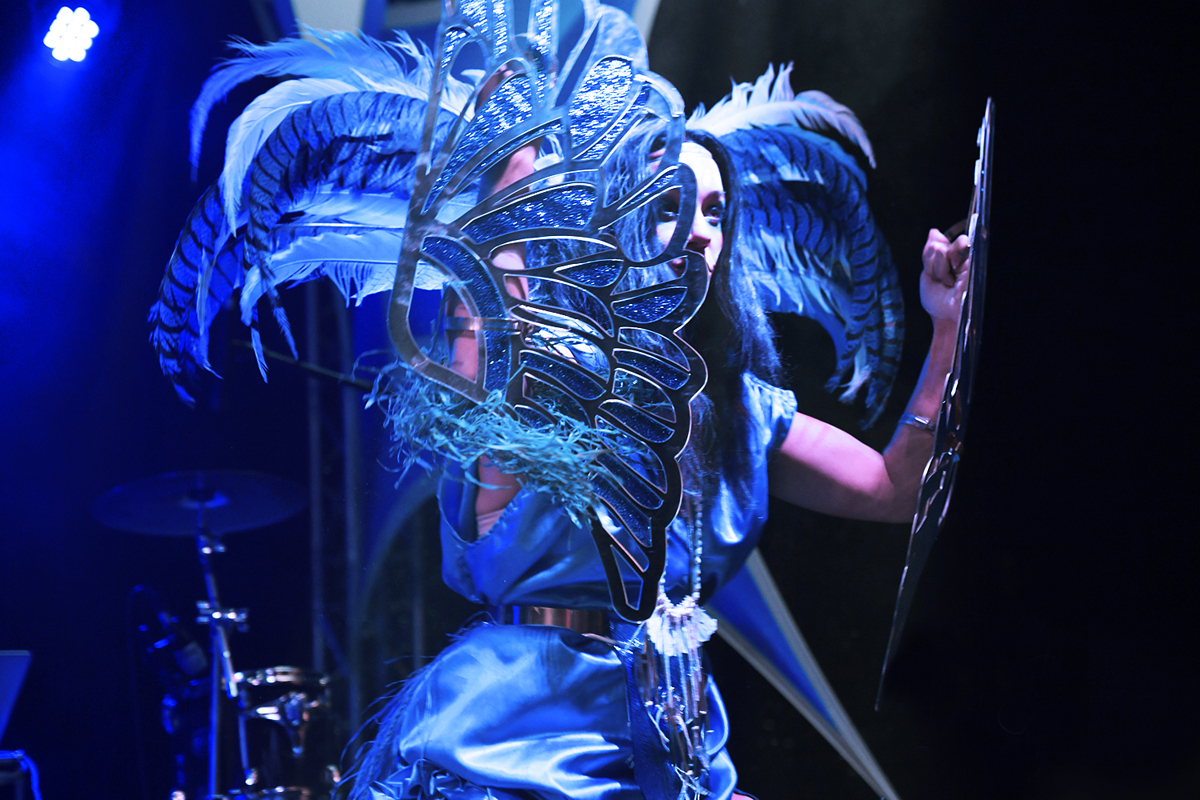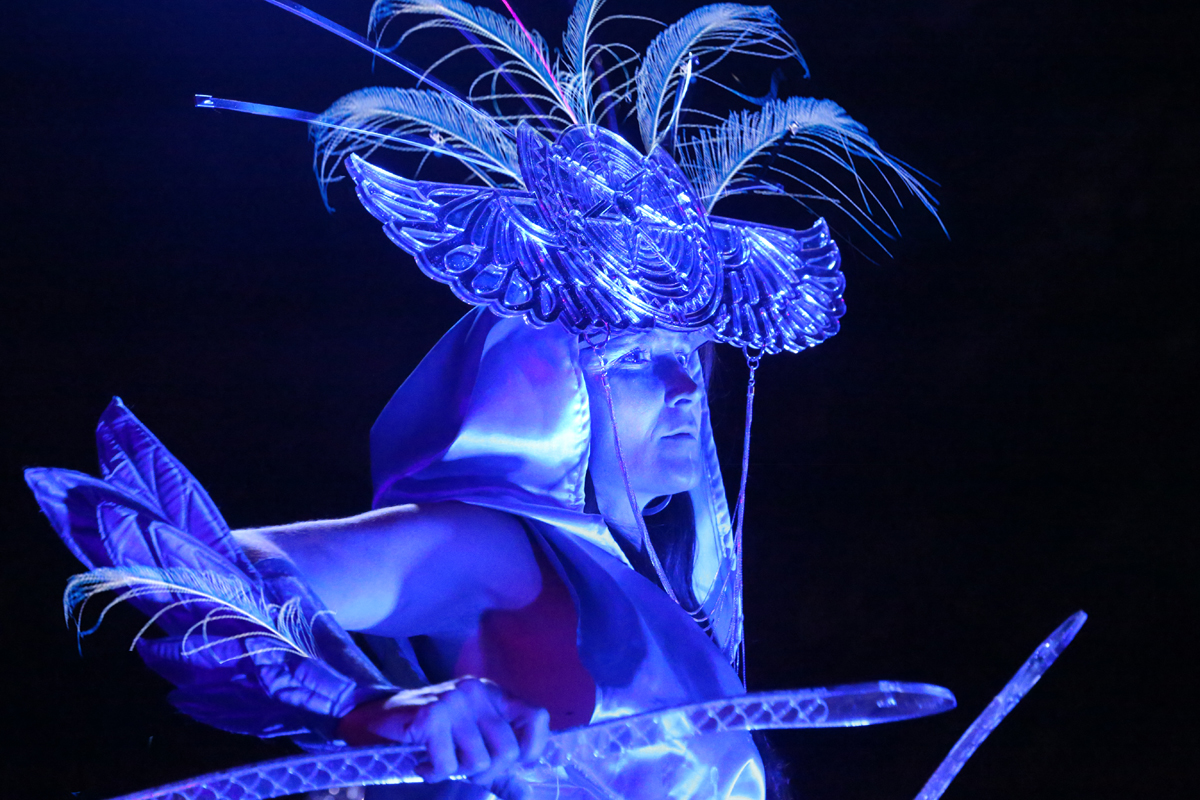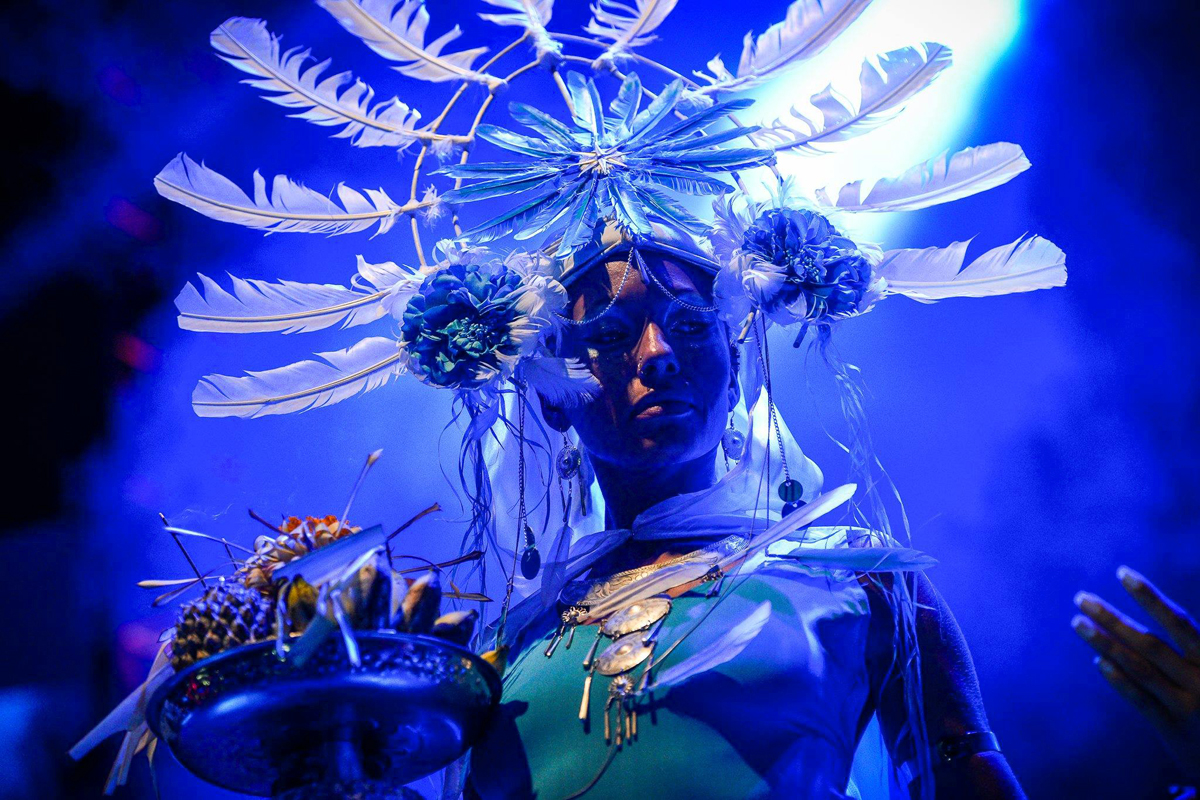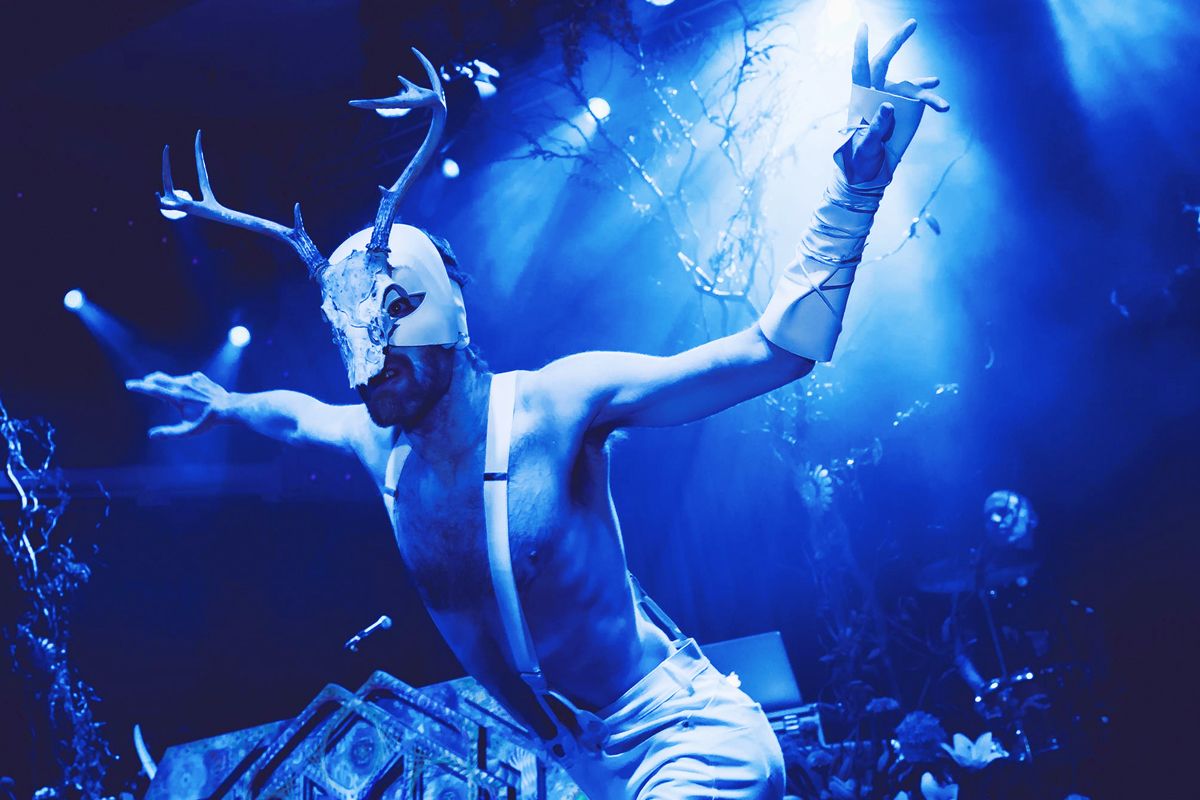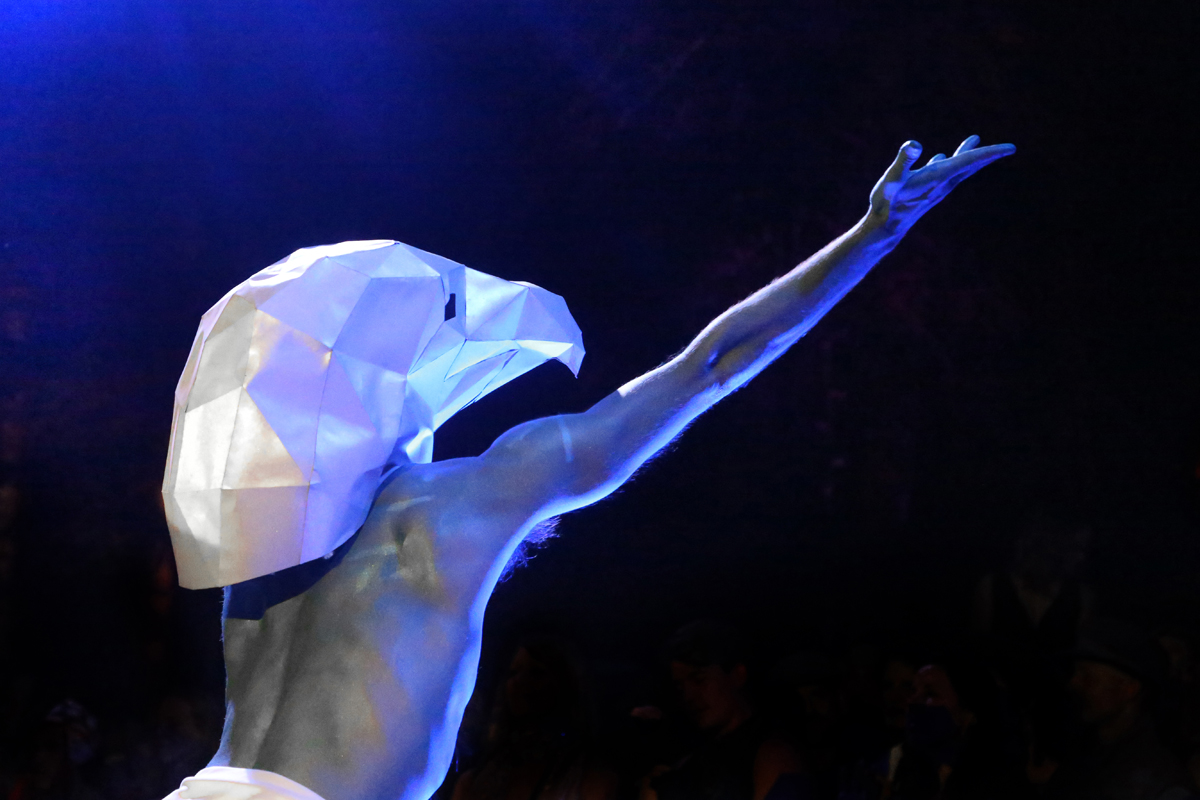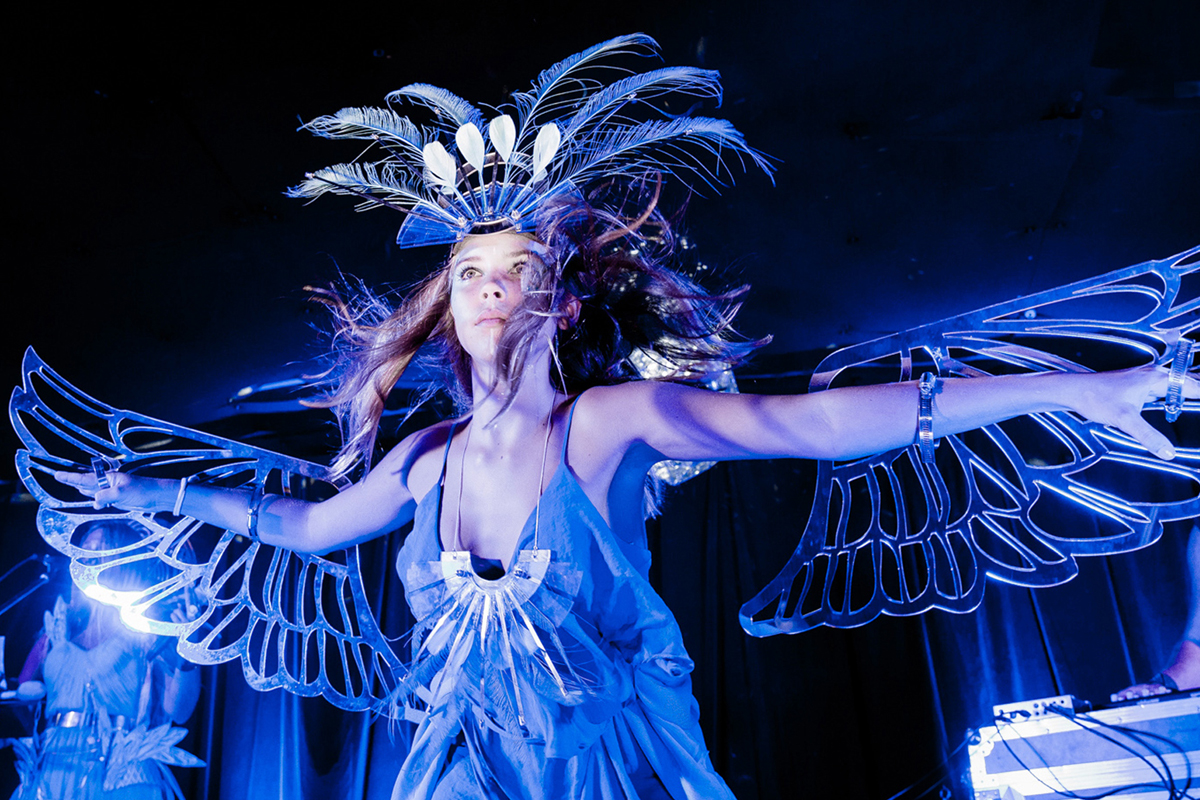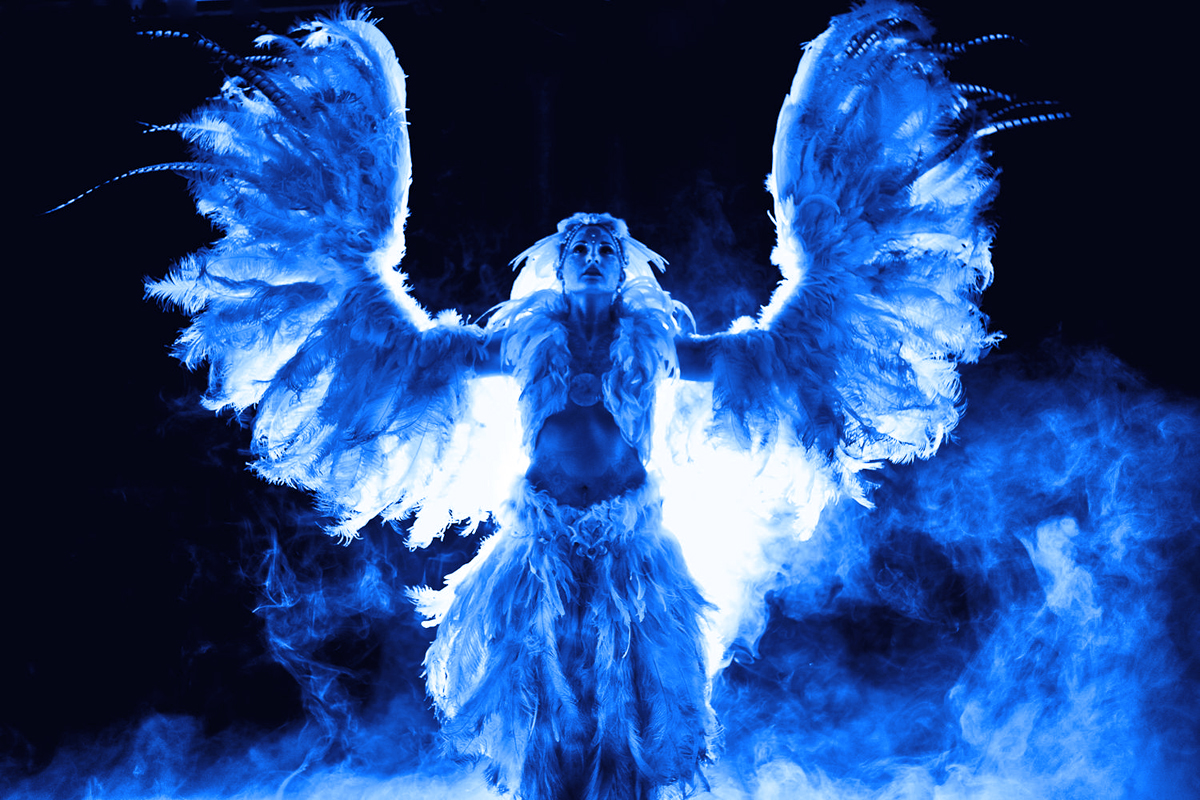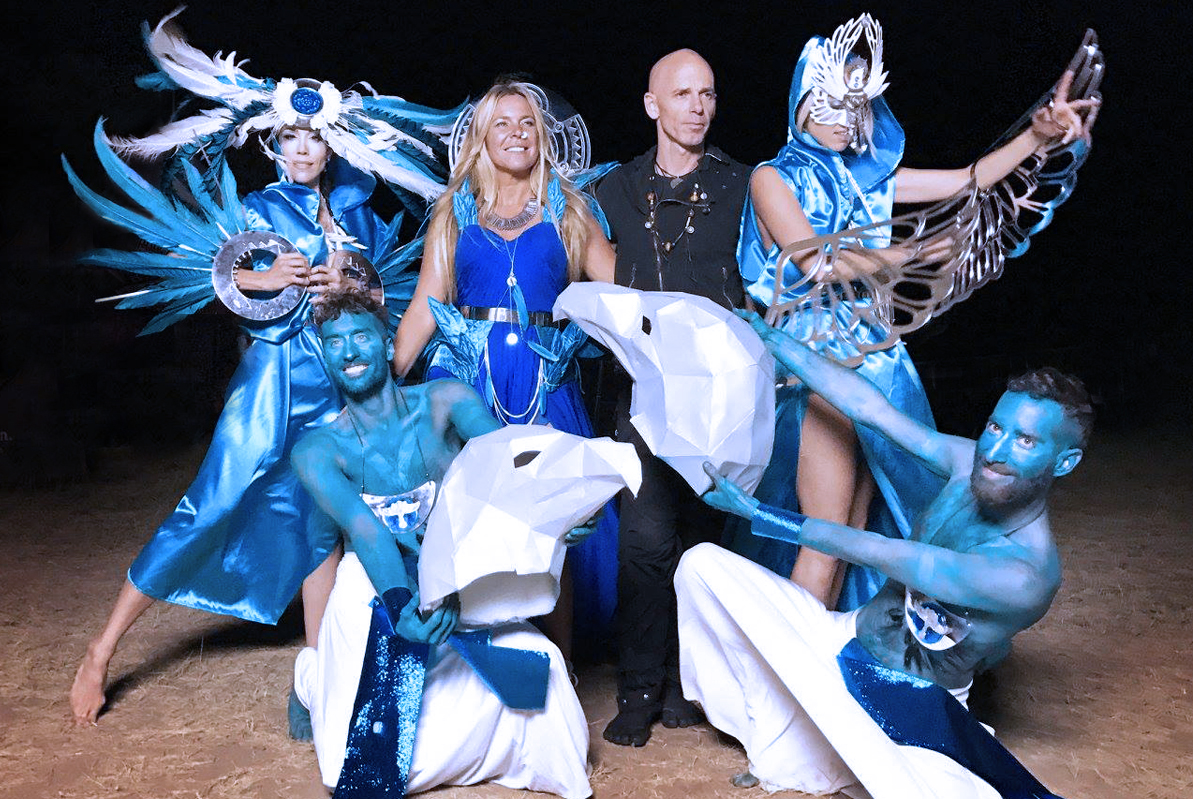 Performers include, Ron Amit & Michael James Garber of Transformotion USA, Shay Hughes USA, Alima Annaliese AUSTRALIA, Lila Lyndsay & Ali Genevieve CANADA, Malaika MaVeena Darville BALI, NovaNova USA, Marlowe Bassett USA, Ishani Ishaya USA, Sofiah Thom COSTA RICA, Ka Amorestreya & Ildidko Cziglenyi USA, Adrian Lobo Miramontes & Ilzen Sphinx Chi USA, Lakiah Raine USA, Sara Zelenika HAWAII, Kate Porotto-Nelson AUSTRALIA, Inner Journey's Dance Troupe CANADA, Auric Medicine USA  & many more
Deya Dova's Current Feathered Serpent Costume was co designed & made by Kyah May AUSTRALIA