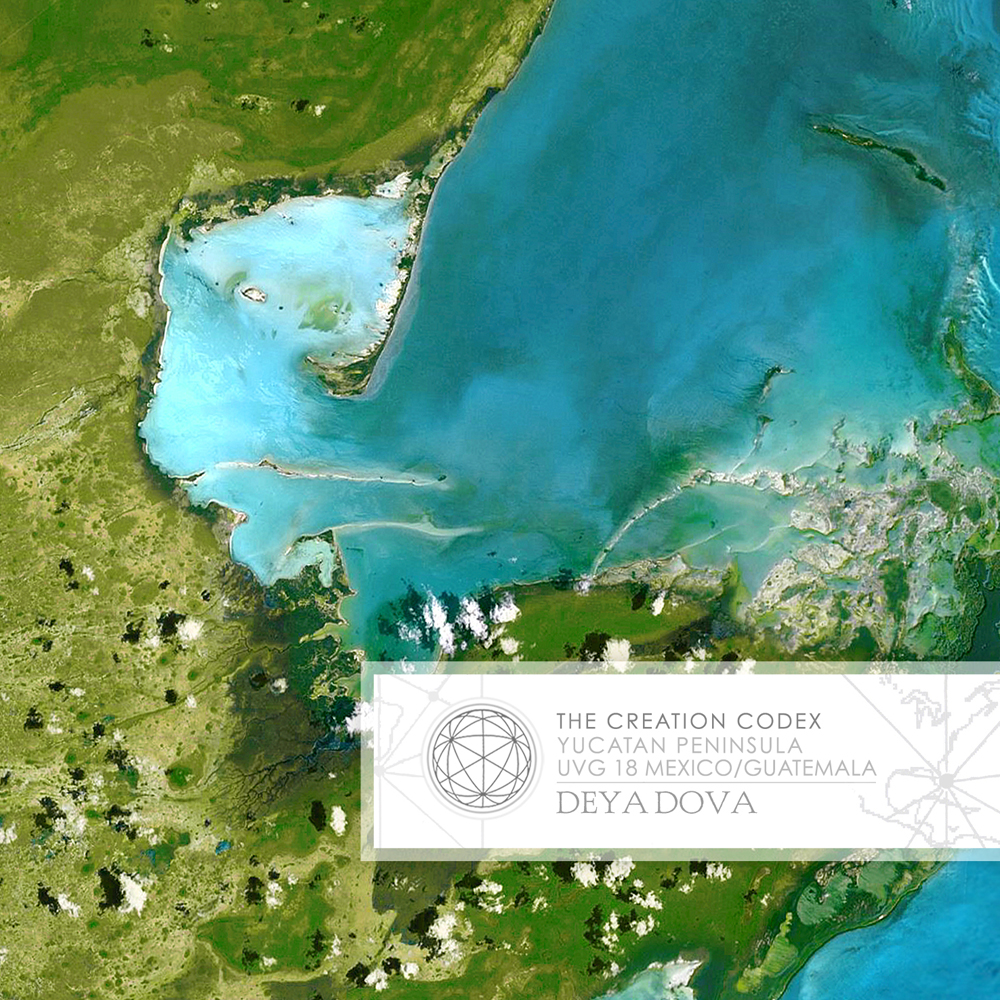 Latest Release – Album #8 Planetary Grid Music Collection
From an incredible 4 year journey singing and recording live on the Earth's energy lines at over 33 locations across the planet. Deya Dova releases the 8th of 12 mini albums from her Planetary Grid Music Collection.
The Creation Codex was recorded live at three megalithic locations on the Yucatan Peninsula of Mexico and Guatemala. At Chichen Itza, in the sunrise and elevated presence of the Temple of the Feathered Serpent, on the azure Caribbean Coast at the Place of the Dawning Sun, Tulum and in the tropical Guatemalan jungle amidst the colossal pyramids of Tikal. All locations are situated on earth energy lines, within the major vortex region of UVG Grid Point 18, Bermuda Triangle.⁠
⁠
Listen
Smashing through glass ceilings of human perception. Emerging out of the cave of questioning, "what is real?" Into the memory, the knowing & the wisdom of lifetimes of learning. Myth of the Cave is a concept album about consciousness. A collection of intimately woven stories, mythical Being statements for a new era.
Listen