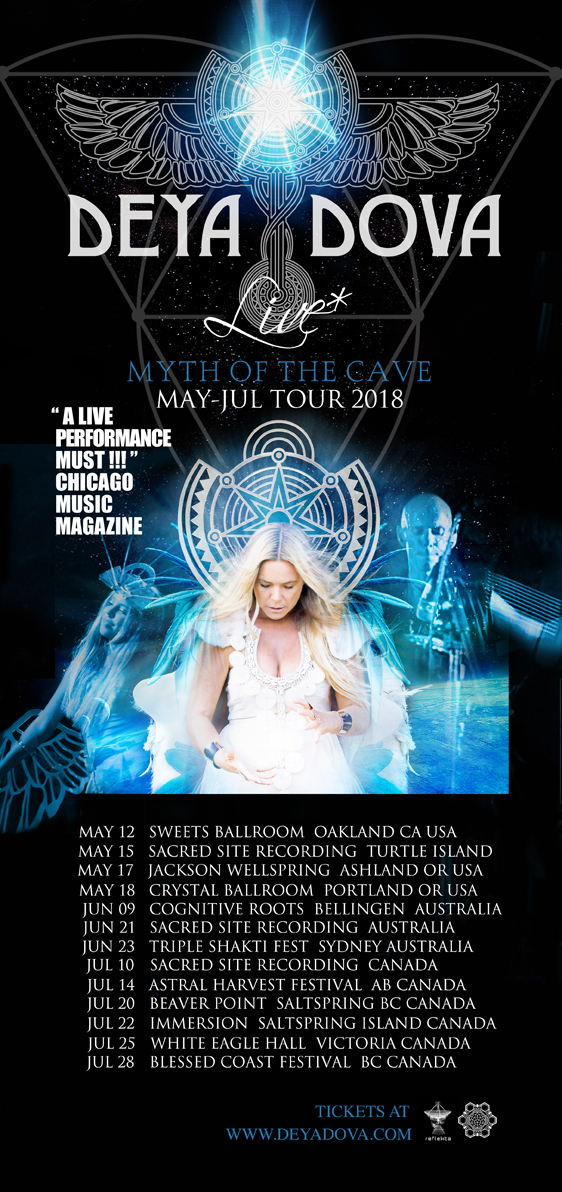 The whole Deya Dova performance crew are super excited to be playing select dates and festivals through North America. Including returning to Beloved Festival and Symbiosis as well as first time performances at Inshalah, Astral Harvest to mention a few.
Deya Dova brings a new show featuring live versions and remixes from the Symbiotic and Myth of the Cave albums. As well as her own original costume designs for her dancers and performance artists.
Thoughout the tour Deya takes time for location recordings at some incredible ancient locations on the Earth's energy lines as part of her Planetary Grid Music Project.